Welcome to De Splinter!
Welcome to the website of Speelpark De Splinter, your favorite outdoor playground in the Eindhoven area. The park is located in the Henri Dunantpark in Woensel-Noord and is aimed at children up to twelve years, who get all the space they need to play, learn and discover safely.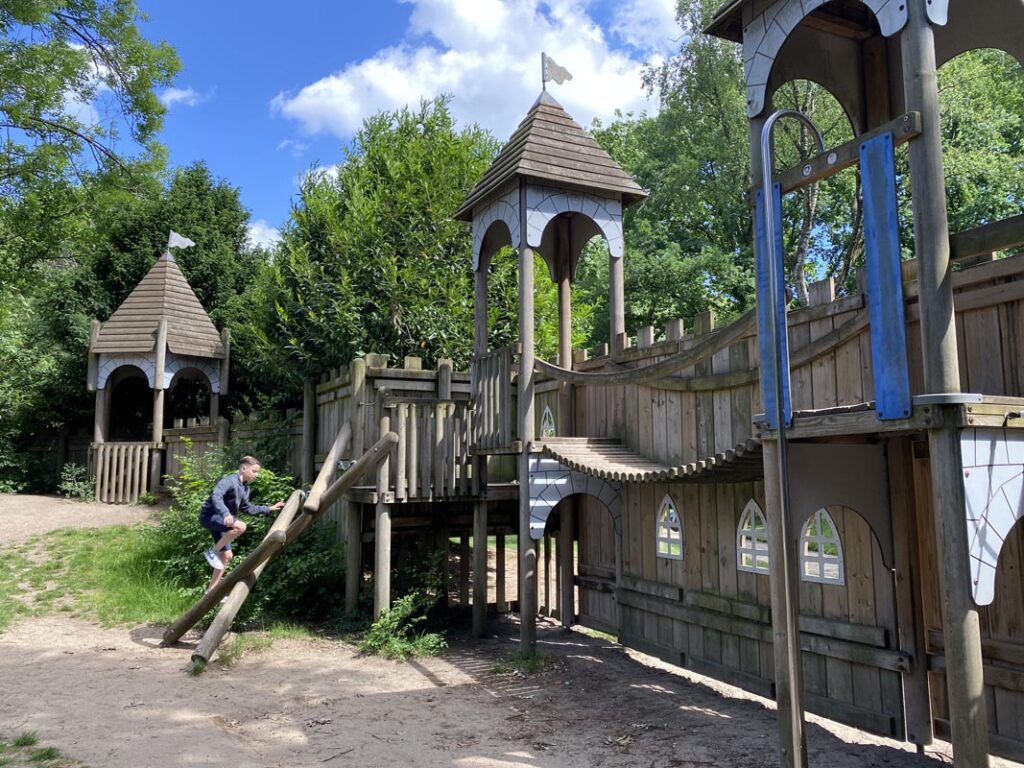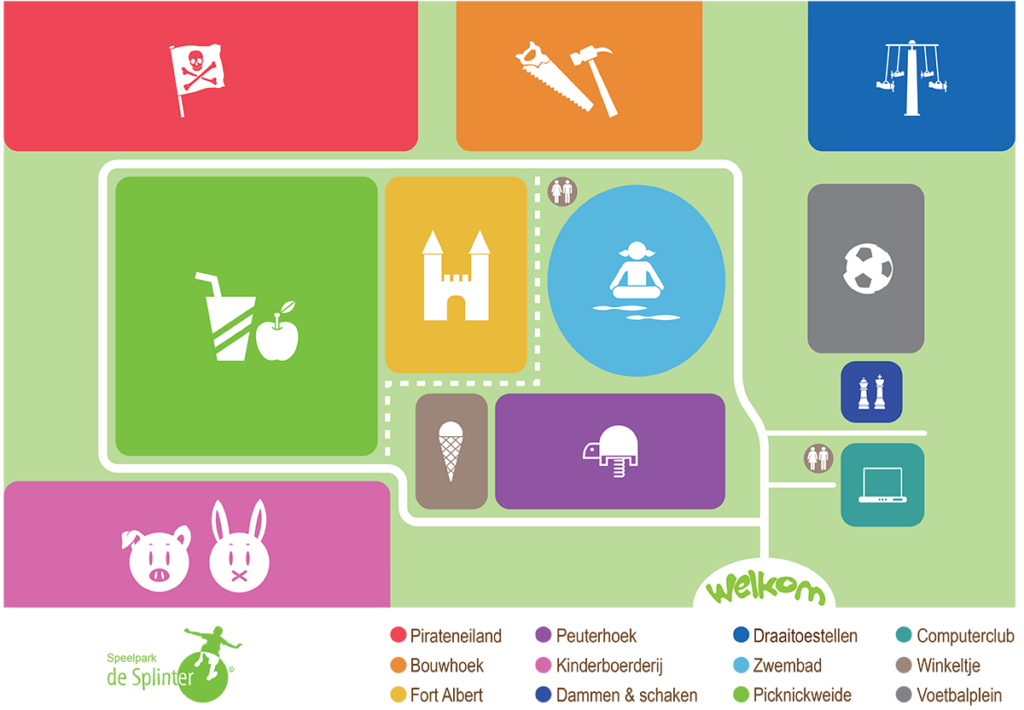 In our park you will find playground equipment aimed at different ages, a construction corner, a real fort, a pirate island, a petting zoo, a soccer field and much more. In between playing and exploring, you can unwind on our large picnic meadow or terrace. We also regularly organize educational, creative or sports activities.
De Splinter would be nowhere without the enthusiastic efforts of dozens of volunteers.
Would you like to volunteer with us and are you curious about the possibilities? Send us a message via info@speelparkdesplinter.nl.
Your visit
Speelpark De Splinter is open:
Monday to Friday from 09.00 to 18.00 hours
Saturday from 10.00 to 18.00 hours
Sunday from 12.00 to 18.00 hours (only in spring and summer)
In the fall and winter, our park is closed on Sundays. From Monday to Saturday we remain open; on these days De Splinter closes when it gets dark.
Speelpark De Splinter is also closed on King's Day (April 27), Christmas Day and Boxing Day (December 25 and 26), New Year's Eve and New Year's Day (December 31 and January 1). The park also closes on the Monday before and the Saturday after the Splinter Spektakel and on the day of the Eindhoven Marathon, which takes place annually on the second Sunday of October.
Entrance fee
Monday to Saturday: free (for organized groups we apply a small entrance fee, see below)
Sunday and public holidays: 1.50 euros per person. This entrance fee applies to both adults and children (from the age they can walk).
Please note that during the Splinter Spektakel and other events, different entrance fees might apply.
Groups
Larger organized groups are also welcome at De Splinter for a school trip or other type of outing. For schools, child care organizations, scouting groups and other groups with professional supervisors an entrance fee applies:
groups from Eindhoven 1,50 euros per child (supervisors free)
groups from outside Eindhoven 2.50 euros per child (supervisors free)
These groups must book in advance; this can be done by mail (info@speelparkdesplinter.nl) or by phone: 040-2415416.
Photos and Agenda
For an impression of our park, view our photo album.
An overview of upcoming activities on our park can be found in our agenda (in Dutch), click the green button below or check our lastest news on Facebook or Instagram.